CITIZEN TEN Woosah Mix for SMART BOMB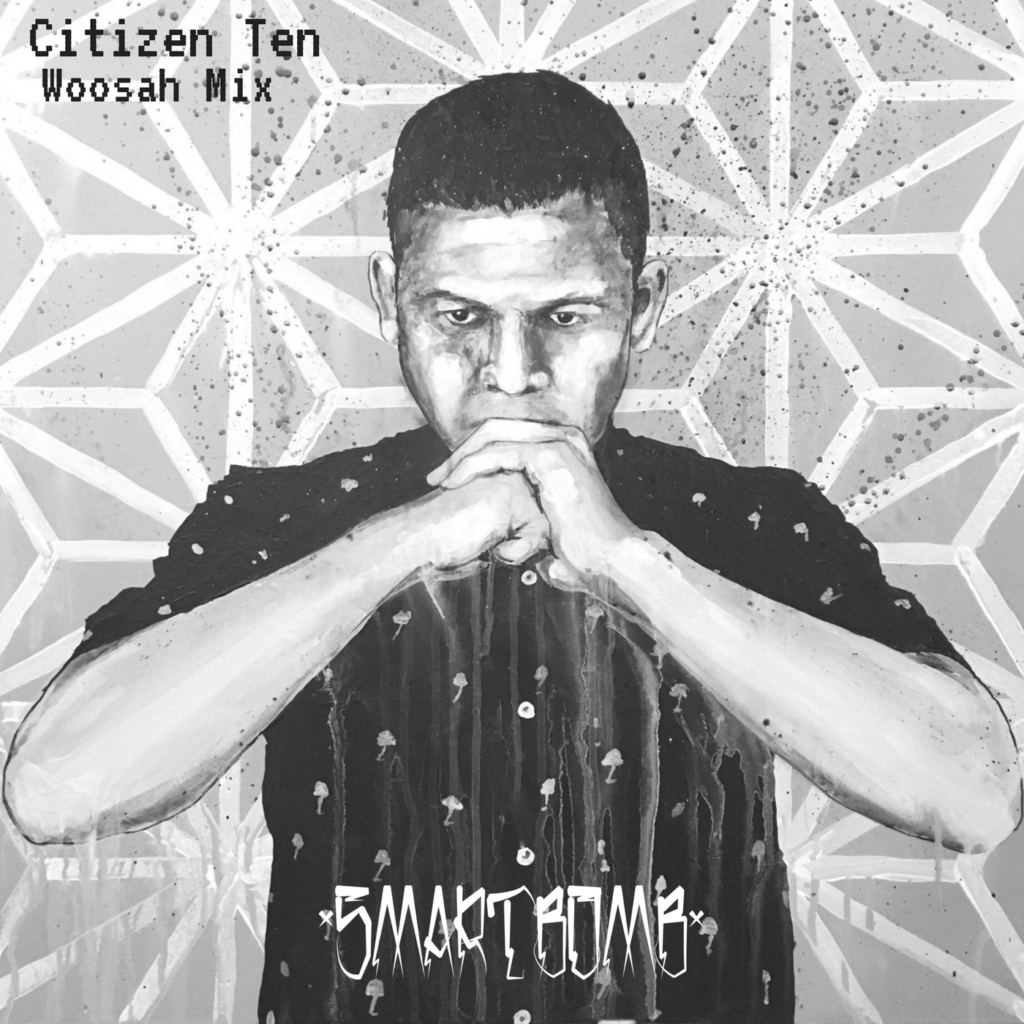 Citizen Ten's Woosah Mix
Smart Bomb Mixtape Experience #1
A journey through tension & release.
The soundtrack to losing your shit,
and eventually finding that necessary peace of mind.
Sounds and signs of the times,
from our community to yours.
(limited edition mixtape cassettes dropping soon.)
Citizen Ten is a mainstay and consistent guiding force for the bay area instrumental beats community for some time now. Co founder and resident DJ of the legendary "Change The Beat" weekly party in SF along with DJ Centipede, The Gaslamp Killer, & Aspect McCarthy,part of the Resonate crew, a talented illustrator under the name lil' Zen Ten, and a resident host MC under the moniker The Zap Tap for Smart Bomb, this cat is a master of all chambers. It is only right to start our mixtape series with a beautifully executed mix by the triple OG, featuring many talented folks in our community.
http://www.cbrecords.com/citizen-ten/
https://soundcloud.com/citizenten
https://www.instagram.com/thecitizenten